This tapenade works wonderfully as a dip with pita bread or on top of crostini. It also makes a great sandwich spread.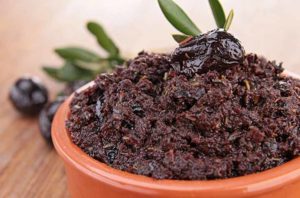 You'll need
2 cloves garlic, peeled

1 Cup pitted Kalamata olives

1 Tablespoon capers

3 Tablespoons chopped, fresh parsley

1 Tablespoon lemon juice

2 Tablespoons olive oil
Directions
Place the garlic cloves into a blender or food processor; pulse to mince. 
Add the olives, capers, parsley, lemon juice, and olive oil. 
Blend until everything is finely chopped.
Play with your food!
Try this recipe with chives instead of parsley or just add some chives to the tapenade.
Try 2 teaspoons of red wine vinegar inst
ead of the lemon juice.
Follow @willclower
For more information: Click here to visit Will Clower's website.
Save