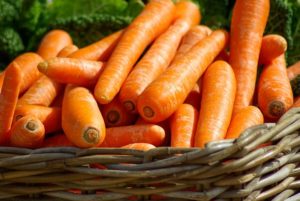 Try this dish, it is an easy side dish to complement a variety of meals.

You'll Need
6 medium carrots

1 Tablespoon butter, melted (or olive oil)

¼ teaspoon salt

¼ teaspoon dried basil or 1/4 Tablespoon fresh, chopped
Directions
Slice carrots into half inch slices.

Simmer, covered, in water until tender, about 10 to 15 minutes; drain.

Combine remaining ingredients, toss with carrots.