Here is a recipe for a different kind of loaf. And it makes a great gift! Enjoy this, especially, right out of the oven with a little pat of butter.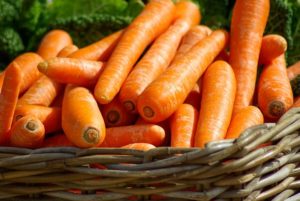 You'll Need
3/4 cup sugar
½ teaspoon baking soda
½ cup vegetable oil
½ teaspoon cinnamon
1 ½ cups flour
1 cup grated carrots
2 teaspoons baking powder
2 eggs
½ cup chopped walnuts or pecans
Directions
Preheat oven to 350 degrees
Mix all dry ingredients together.

Add carrots, nuts, oil and eggs, mix well.
Place mixture in a greased loaf pan and bake for 35 to 60 minutes in oven.